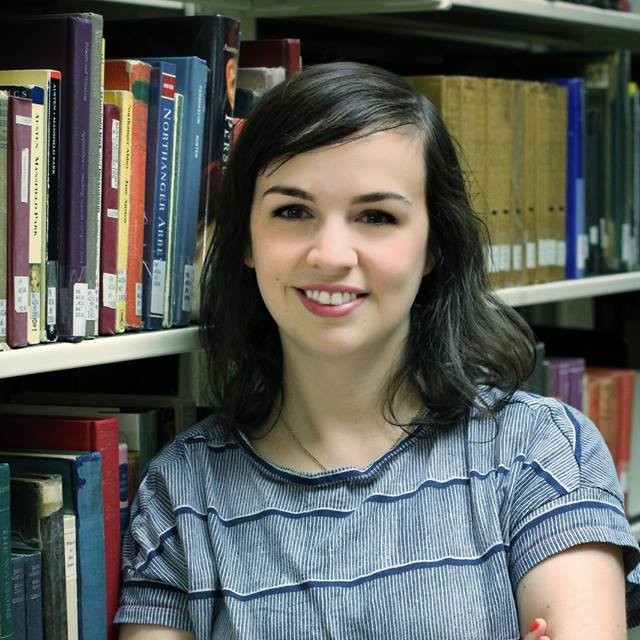 In this episode of the learning to die podcast I am joined by Dr Caitlin Duffy
Caitlin graduated with a PhD in English Literature from Stony Brook University. Her dissertation focused on exploring the ways that 19th-century American gothic literature works to define liberalism and contemporary American horror films react to/define/challenge conceptions of neoliberalism.  She has been published in The Journal of Dracula Studies, Poe Studies, and a collection of essays on Trump in fiction. As a graduate student, she used her blog as a space for my comprehensive exam notes. You can read it here https://caitlinduffy.hcommons.org/blog/
Caitlin's work at Sublime Horror https://www.sublimehorror.com/author/caitlinduffy/
You can follow Caitlin on Twitter @caitduffy49
Here are a bunch of items we discussed in this episode, in no particular order. I hope you enjoyed the episode
Blúiríní Béaloidis 21 - Samhain / Halloween (With Dr. Billy Mag Fhloinn)
https://podcasts.apple.com/ie/podcast/blu-iri-ni-be-aloidis-21-samhain-halloween-with-dr/id1227741013?i=1000455434902
Head full of ghosts by Paul Tremblay https://en.wikipedia.org/wiki/A_Head_Full_of_Ghosts
About Charles chestnut https://en.m.wikipedia.org/wiki/Charles_W._Chesnutt
Po Sandy by chestnut https://chesnuttarchive.org/item/ccda.works00014
Silas Weir Mitchell 1829-1914 a biographical memoir
http://www.nasonline.org/publications/biographical-memoirs/memoir-pdfs/mitchell-silas.pdf
Physician Silas Weir Mitchell is perhaps best remembered for his "Rest Cure" for nervous women, depicted by his onetime patient Charlotte Perkins Gilman in "The Yellow Wallpaper" (1892) https://www.apa.org/monitor/2012/01/go-rest
Ambrose Gwinnett Bierce1842– 1914 was an American short story writer, journalist, poet, and American Civil War veteran. https://en.wikipedia.org/wiki/Ambrose_Bierce
His works we discuss
One of the first American Gothic novels, Edgar Huntly (1787) mirrors the social and political temperaments of the postrevolutionary United States.
https://www.amazon.com.au/Edgar-Huntly-Sleep-Walker-Charles-Brown/dp/0140390626
Why Horror Seduces by Mathias Clasen https://oxford.universitypressscholarship.com/mobile/view/10.1093/oso/9780190666507.001.0001/oso-9780190666507
Abraham Stoker (8 November 1847 – 20 April 1912) was an Irish author who is celebrated for his 1897 Gothic horror novel Dracula. https://en.wikipedia.org/wiki/Bram_Stoker
Something in the Blood: The Untold Story of Bram Stoker, the Man Who Wrote Dracula 
https://www.amazon.com.au/Something-Blood-Untold-Stoker-Dracula/dp/1631493868
Dracula https://en.wikipedia.org/wiki/Dracula
Darby O'Gill and the Little People is a Walt Disney movie from the 1950s. It was one of Sean Connery's first movies.
https://en.m.wikipedia.org/wiki/Darby_O%27Gill_and_the_Little_People
Barbian L, Sledzik PS, Reznick JS. Remains of War: Walt Whitman, Civil War Soldiers, and the Legacy of Medical Collections. Mus Hist J. 2012;5(1):7-28. doi:10.1179/mhj.2012.5.1.7 https://www.ncbi.nlm.nih.gov/pmc/articles/PMC3381362/>
Walt Whitman and the Civil War https://www.pbs.org/wgbh/americanexperience/features/walt-whitman-and-civil-war/
Check us out at www.learningtodie.com.au  for all episodes and links to the YouTube video versions. The YouTube version of this episode has a video and some slides.
Contact us at ian@learningtodie.com.au or ciaran@learningtodie.com.au