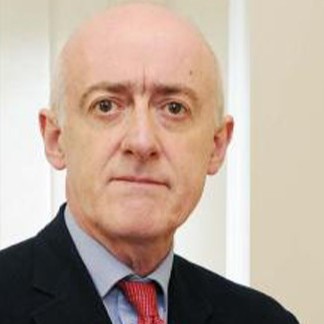 In this episode we are joined by Professor Seamus O'Mahony. Seamus is a doctor and prize-winning author. He worked for many years in the NHS, returning to his native city of Cork in 2001, where he was a gastroenterologist and clinical professor until February 2020. His first book The Way We Die Now won the British Medical Association's council chair's choice award in 2017. His second book Can Medicine be Cured?  was published in 2019, and his latest book The Ministry of Bodies was published by Head of Zeus in March 2021. He is a regular contributor to the Dublin Review of Books and the Medical Independent. He has written also for The Observer, the Irish Times, the Irish Independent, and the Saturday Evening Post. He is a member of the Lancet commission on "The Value of Death" and is visiting professor at the Centre for the Humanities and Health at King's College London.
In this episode, we discuss Seamus's work around academia in science and medicine and aspects of death in our culture.
Here are some links to items or people we discussed
Robert Maxwell and academic journals https://en.m.wikipedia.org/wiki/Robert_Maxwell
The Lancet Commission on death https://www.thelancet.com/pdfs/journals/lancet/PIIS0140-6736(18)32388-2.pdf
The McNamara fallacy https://mcnamarafallacy.com/  
Documentary, The Fog of War  https://www.imdb.com/title/tt0317910/ watch here for free https://vimeo.com/434235852
Inverse care law https://en.m.wikipedia.org/wiki/Inverse_care_law
The book called "To be a machine" https://granta.com/products/to-be-a-machine/
The Peril of Politicizing Science – A Scientist's Take http://iopenshell.usc.edu/pubs/pdf/jpcl_opinion_2021.pdf?ref=brianlovin.com
What is medical humanities https://en.wikipedia.org/wiki/Medical_humanities
Ivan Dominic Illich was a Roman Catholic priest, theologian, philosopher, and social critic.[1] His 1971 book Deschooling Society criticizes modern society's institutional approach to education, an approach that constrains learning to narrow situations in a fairly short period of the human lifespan. His 1975 book Medical Nemesis, importing to the sociology of medicine the concept of medical harm, argues that industrialized society widely impairs quality of life by over medicalizing life, pathologizing normal conditions, creating false dependency, and limiting other more healthful solutions. https://journals.psu.edu/illichstudies/about
Free article on his work medical nemesis https://jech.bmj.com/content/57/12/919
Books by Seamus
The way we die https://seamusomahony.com/books/the-way-we-die-now/
Can medicine be cured? https://seamusomahony.com/books/can-medicine-be-cured/
Seamus will be coming back in February or March to discuss the Lancet report on the value of death.
Contact Seamus or find out more at https://seamusomahony.com/
Check us out at www.learningtodie.com.au  for all episodes and links to the YouTube video versions. The YouTube version of this episode has a video and some slides.
Contact us at ian@learningtodie.com.au   or ciaran@learningtodie.com.au